Us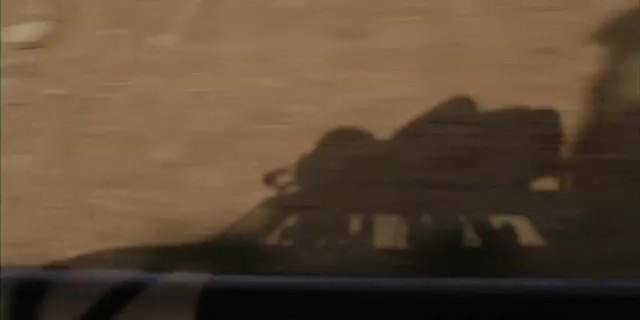 CINESTACIóN is a production company and filmmaker collective based in Santiago de Chile that creates innovative and high quality films since 2009. We are a platform for emerging directors in Latin-America, and we have a great expertise with diverse voices, cultivating new talents and introducing their work to the audience.
We work in different stages of projects, from the conception of an idea to its finishing, as well as offering comprehensive production services and image post-production. We promote international associations, and we usually collaborate with foreign production companies and agencies.
Our work has been recognized by world-class film festivals, like Berlinale, Cannes, Rotterdam, Valdivia and Sundance. Producing with CINESTACióN means working together as a team, with dialogue and professionalism.
Team
Valentina Arango

Producer

Cinestación

Valentina studied Anthropology in Colombia, her homeland. She works in film production since 2013, focused in line producing and casting. In 2015 she gets to Chile to do an Executive Producing Certificate at Universidad del Desarrollo. In Cinestación she is producing the casting for Late to die young, doing line producing for The story of my name and also developing her first feature as an Executive Producer, The water and the blood, while she writes her own scripts. She is not afraid of horror movies, but sudden fear gets to her with the ones about astronauts and outer space.

Karin Cuyul

Producer

Cinestación

She studied Film at Universidad Arcis, graduating as a Producer. She has been working in this field since 2012, mostly focusing on development. Her trajectory includes films like The Island, The Guest and The First in the Family. She is currently developing her first film as a director, a documentary named The Story of My Name. After living in Northern Chile, she moved to Chiloé, a place where she comes back whenever she can. She loves notebooks, pencils and tea.

Karin has been involved on Tu mamá te mató, Mar, The Island, The story of my name, The Firstborn and 1976.

Matías Hernández

Administration, Distribution

Cinestación

Matías studied Industrial Engineering at Universidad de Chile and since 2014 is in charge of the administration, management and ornamentation of Cinestación. He has 2 dogs, 3 cats, some fish and one cactus, and is scared of fat moths.

Matías has been involved on Mar and The Settlers.

Catalina Marín

Post-Production Manager, Editor

Cinestación

Catalina studied at Universidad Católica de Chile and then specialized at Filmosonido Studios. Her editing credits include Mar, Thursday till Sunday, The women and the passenger, The Island and many movies, TV series, shortfilms and different documentaries and fiction –every genre- videos. She has a vegetable and succulent plants garden, likes punkrock, Beethoven and climbing. Currently she's in charge of Post-Production at Cinestación. She's also developing her documentary What remains and teaches Film Editing at Universidad de Chile and DUOC UC.

Catalina has been involved on What remains, Tu mamá te mató, Mar, Thursday till Sunday, Below, The Island, Brussels, November, Videogame and San Cristóbal.

Manuela Martelli

Writer, Director

Cinestación

Manuela has acted in thirteen feature films produced in Chile, Argentina, Bolivia, Italy, Germany and Spain. After studying Theater and Art at Universidad Católica de Chile, she did a M.F.A. in Film in Temple University, where she shot her first short Apnea. The bars that don't serve peanuts get angry at her when she asks for it over and over. She co-directed Marea de Tierra, a short film part of ChileFactory, wich opened the Director's Fortnight at Cannes in 2015. She is now developing her first feature film, 1976.

Josemaría Naranjo

Executive Producer

Cinestación

Josemaría has a Business degree from Universidad Adolfo Ibáñez, and he also took an Audiovisual Production Certificate at Universidad del Desarrollo. He writes about film in El Agente. He joined Cinestación in 2016.

Juan Sáez

Director

Cinestación

Juan was born in Valdivia and grew up in the south of Chile. He studied photography at Escuela Foto Arte de Chile. In 2010 he went to Montreal, where he worked as a photographer and studied live video composition at Société des arts Technologiques. Since then, he has combined photography with live visuals and animtion. He has directed music videos for bands like Kali Mutsa and MKRNI. He collaborates with Cinestación since 2016, as a photographer and as a director. He is developing his first short film, "October", based on a short story by Juan Emar. He suffers a strong aversion for brand new clothes.

Joséphine Schroeder

Executive Producer

Cinestación

Joséphine studied Private Law in University Paris 1 - La Sorbonne. In 2008 she started to work in Rouge International, a production company based in Paris. In 2013 she came to Santiago for a Franco-Chilean coproduction, and then decided to stay in her adoptive country to produce movies with Cinestación. She's very fond of French boxing and fireworks. If you want her to be in a good mood, feed her with almonds.

Joséphine has been involved on What remains, Mar, The story of my name, Late to Die Young and The weeds on the road.

Dominga Sotomayor

Director, Executive Producer

Cinestación

She studied Film&TV at Universidad Católica de Chile, and a Masters in Directing at ESCAC in Barcelona. She developed her first feature Thursday till Sunday at the Cannes Cinéfondation. The film won the Tiger Award in Rotterdam and was screened in more than a hundred festivals. In 2013 she co-directed The Island (CPH:LAB), that also won the Tiger. In 2015 she will premiere her second feature Mar at Berlinale, and Here in Lisbon, a collective film produced by IndieLisboa. She is also close to shoot her next feature film Late to die young and producing 1976 by Manuela Martelli. Sometimes she dreams of leaving everything to be a tennis player.

Dominga has been involved on Tu mamá te mató, Mar, Thursday till Sunday, Below, The Island, Apnea, The Mountain, November, The story of my name, The Settlers, The Firstborn, Cordillera, The Last Land, Late to Die Young, Videogame, 1976, The Boats and The weeds on the road.

Nicolás Tabilo

Editor

Cinestación

Nicolás is currently finishing his studies in Film and TV at Universidad de Chile. He has worked in various projects from different capacities. His short film Aguas abajo (2015) participated in multiple national and international film festivals, earning best short twice. He currently collaborates actively with CINESTACIóN. He is developing his first feature film Más acá, and producing Ser cráneos, a documentary abou the massive fire that destroyed the San Miguel Jail in Santiago in 2010.

Omar Zúñiga Hidalgo

Writer, Director, Executive Producer

Cinestación

Omar earned in 2014 his Master in Fine Arts degree at New York University's Graduate Film Program, which he attended with scholarships from the Fulbright Program, Chile's Ministry of Education and Tisch School of the Arts. He directed Academy Award® Nominee James Franco and Zach Braff in a segment of the feature film The Color of Time. He premiered a San Cristóbal in Berlinale 2015, where it won the Teddy Award, and he is now developing Los Fuertes. He is a serial tea drinker who does not want to join Instagram, and he is a bit embarrassed to unconsciously fall into spanglish sometimes.

Omar has been involved on The Men and the River, The Ducks' Migration, Niagara, Brussels, My New Song is Coming Along Great, November, Cordillera, Away, Los Fuertes and San Cristóbal.
Collaborators
We work with friends in different fields. These are some of our colleagues.
If you want to collaborate, please send us an email.
Contact